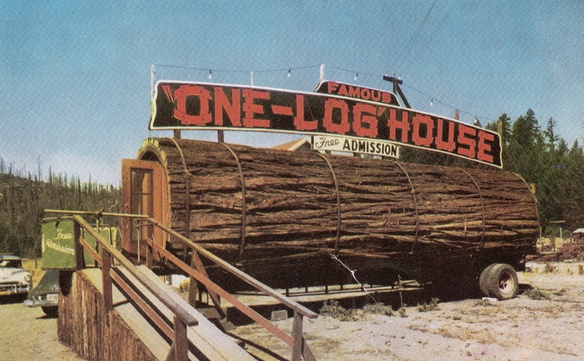 Today we are showcasing The Famous One Log House, a tourist attraction in Garberville CA.  Hollowed out in 1946 from a single log, the Famous One-Log House was created from a redwood tree over 2100 years old! This section alone weighed 42 tons. It took two men eight months of hard labor to hollow out a room 7 feet high and 32 feet long. Enough chips came out of it to build a five-bedroom house! This special log home includes living, dining, & bedroom areas just like any other trailer or motor home.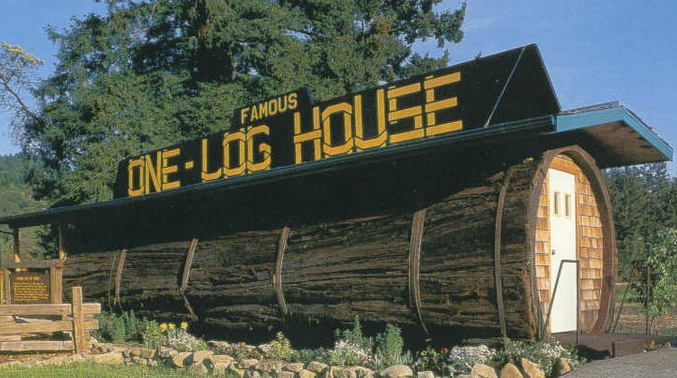 This Northern California redwood attraction has been a longtime popular attraction to young and old alike. Another amazing thing about this "house" is that its actually on wheels. Art Schmock, the creator, intended to have it tour across the country but ran into problems because of its size so it rested in Clam Beach for a time, then the town of Leggett for 25 years, and then twenty-three years in Phillipsville. Ready to travel again, it moved in 1999 to its current home on
US
Highway 101 just south of Garberville near Richardson's Grove State Park just on the edge of the Humboldt county/Mendocino county line.