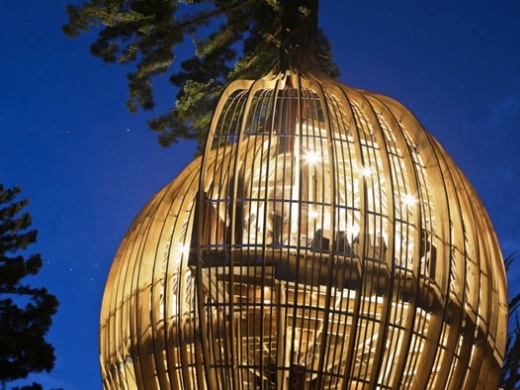 Here are more pix of the amazing redwood clad "Redwoods Treehouse" in New Zealand.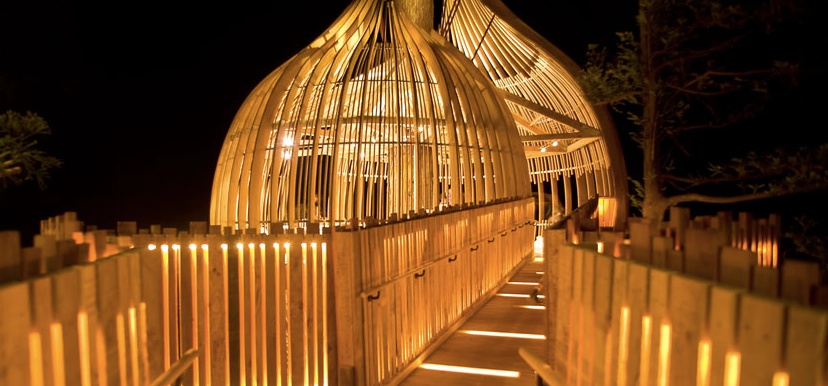 About The Treehouse:
The Redwoods Treehouse was commissioned as part of a marketing campaign in 2008. The result is a striking pod-shaped structure built ten metres high in a
Redwood
tree near Warkworth, north of Auckland. Access to the Treehouse is provided by an elevated tree – top walkway which was built using Redwood milled on site.
When the campaign was complete the ownership passed to the landowner. This popular structure  is now available for use as a
venue for private functions and events.