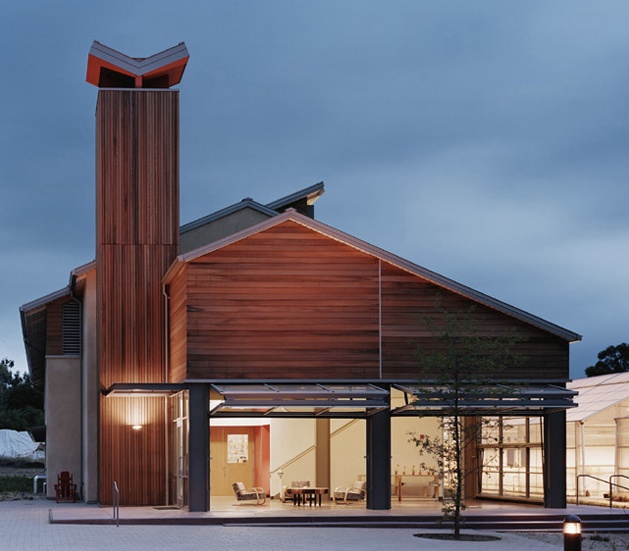 Today we are showcasing the Stanford Global Ecology Center at Stanford University in Palo Alto CA.  The building's siding is reclaimed redwood from wine tanks.
Built to facilitate research for The Carnegie Institution of Washington, the Global Ecology Center is not only spectacularly beautiful, but is one of the world's most energy-efficient laboratories. The lab was designed and developed by
EHDD
Architecture in San Francisco. It is 60 percent more efficient than standard laboratories thanks in part to a unique heating/cooling system designed by Rumsey Engineers.
The building houses a laboratory and investigation area, including energy efficient specimen storage, fume hoods, analysis equipment and other technical equipment along with office space and conference rooms.