On etsy.com: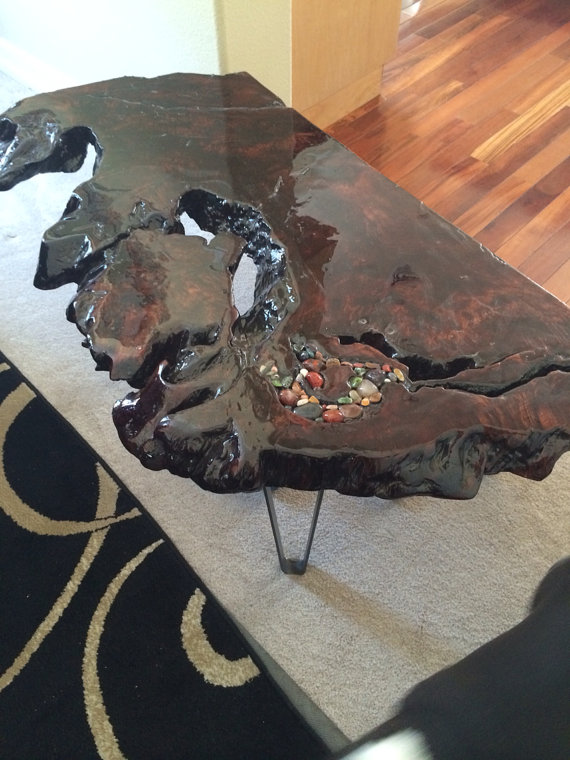 Redwood burl wood

&

wrought iron leg coffee table with inlaid gemstone
This gorgeous redwood burl wood table was created from a stunning burl slab of redwood burl wood. It has been sanded smooth and coated with high quality resin. It is adorned with inlaid semi precious gemstones, making it unique and truly beautiful. 

This table is attached to 3 wrought iron legs for a clean, understated look.   The table has been sealed and finished with high quality epoxy to last several lifetimes.