Check out this trek thru the redwoods from The National Geographic Society:
http://www.nationalgeographic.com/explorers/projects/redwoods-transect/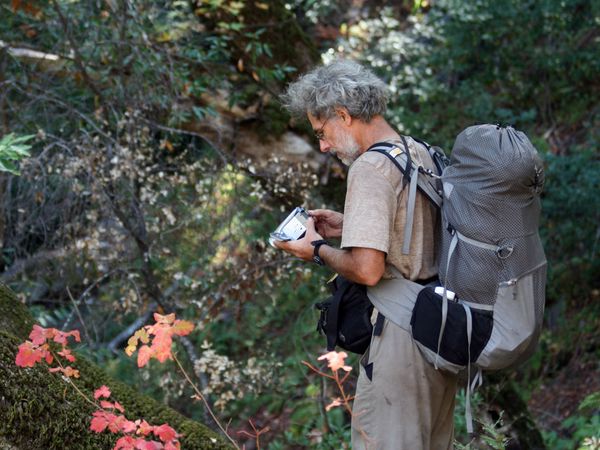 About the Project
National Geographic Explorer-in-Residence and Wildlife Conservation Society conservationist Michael Fay turned his attention to a unique North American ecosystem. On a yearlong, 1,800-mile (2,900-kilometer) hike through California's redwood forests, Fay collected data and documented the state of the forest, helping to call attention to this one-of-a-kind ecosystem. The Redwood Transectwas supported by the National Geographic Society, the Wildlife Conservation Society, and the Save-the-Redwoods League.
Among the oldest and tallest trees on Earth, California redwoods often exceed 300 feet (90 meters) in height and can reach diameters of 10 to 20 feet (3 to 6 meters) or more. Some of these trees are more than 1,500 years old.
Following the model of his Megatransect, a 2,000-mile (3,200-kilometer) conservation trek through Africa's Congo Basin, Fay walked a transect from the southernmost redwood tree known to exist today to the northernmost tree, a distance of some 460 miles (740 kilometers). Along the way, Fay and independent researcher Lindsey Holm collected data critical to understanding the ecology and history of the redwood forest.
Using blogs and a tracking system on Google Earth, the project also connected a global community of people who can contribute information to a collective pool of data.
The Redwoods Transect began on September 3, 2007, and took about one year.