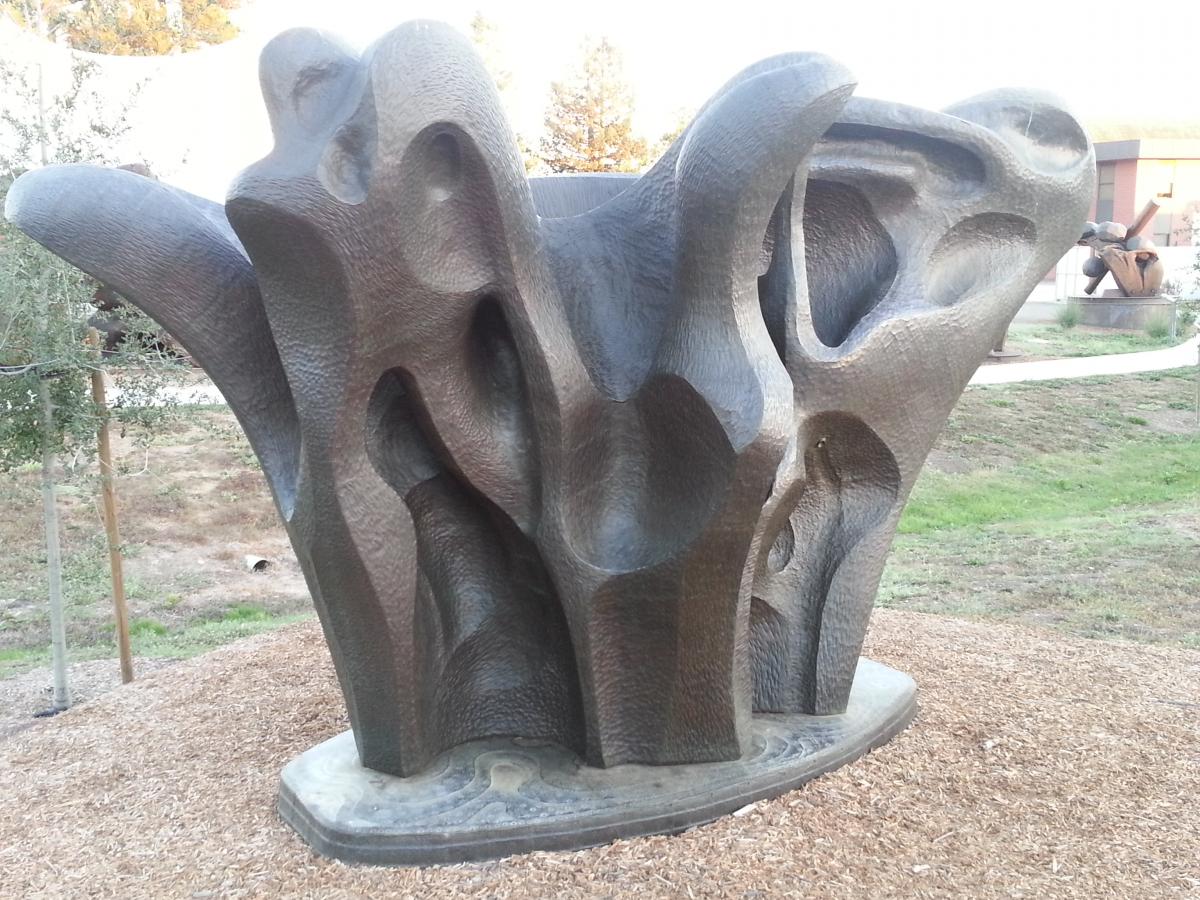 There is a remarkable exhibition of monumental redwood sculpture in Sonoma County at the Wells Fargo Center For The Arts.
We will be posting pictures this week that we took during our visit.  Here is an excerpt from a newspaper article in the Santa Rosa Press Democrat:
"Root 101," a display of 16 large sculptures fashioned from salvaged old-growth redwood by Timber Cove artist Bruce Johnson.
It's a quiet spot for show-goers, hospital patients and their families, visitors, tourists, and employees at the center, the hospital and other businesses in the area.
"I think it will prove to be a nice place to take in nature," Johnson said. "When you step out of the hospital or when you're arriving at a concert, you can wander through a unique space, dense with large sculptures."
"The concept of the art walk, and this new garden space, is that it's an exhibition space," Johnson said. "Working on a large scale makes it difficult to work with galleries and museums, because everything takes too much space. This is a garden designed to accommodate large
sculpture."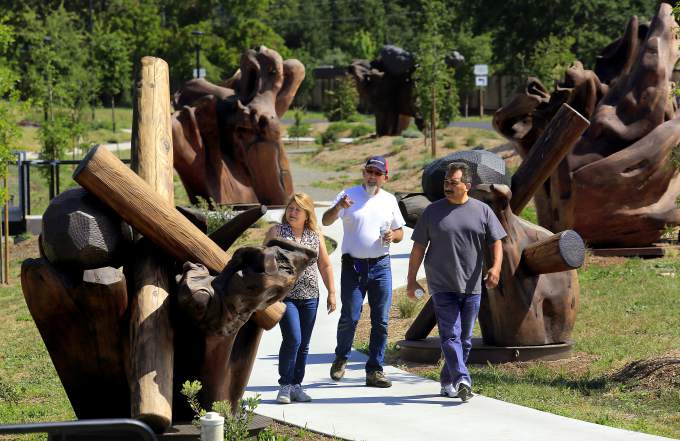 Johnson's redwood pieces, half of them new and half previously exhibited elsewhere, stand as high as 15 feet and will be on display for two years. For this and other shows, he has been working from a cache of 80 tons — "four, 40-foot flatbed truckloads" — of salvaged redwood he bought four years ago.
The Wells Fargo Center considers Johnson a natural choice for the sculpture garden's inaugural exhibit because his work is so accessible to the public, said Kyle Clausen, the center's marketing director.
"Bruce Johnson invites people to play," Clausen said. "It's interactive. He wants kids to be able to climb on the sculptures."
One of Johnson's pieces, "Temple Bus Stop," includes a place to sit. Another sculpture includes a tower people can climb for a view of the grounds and countryside beyond.