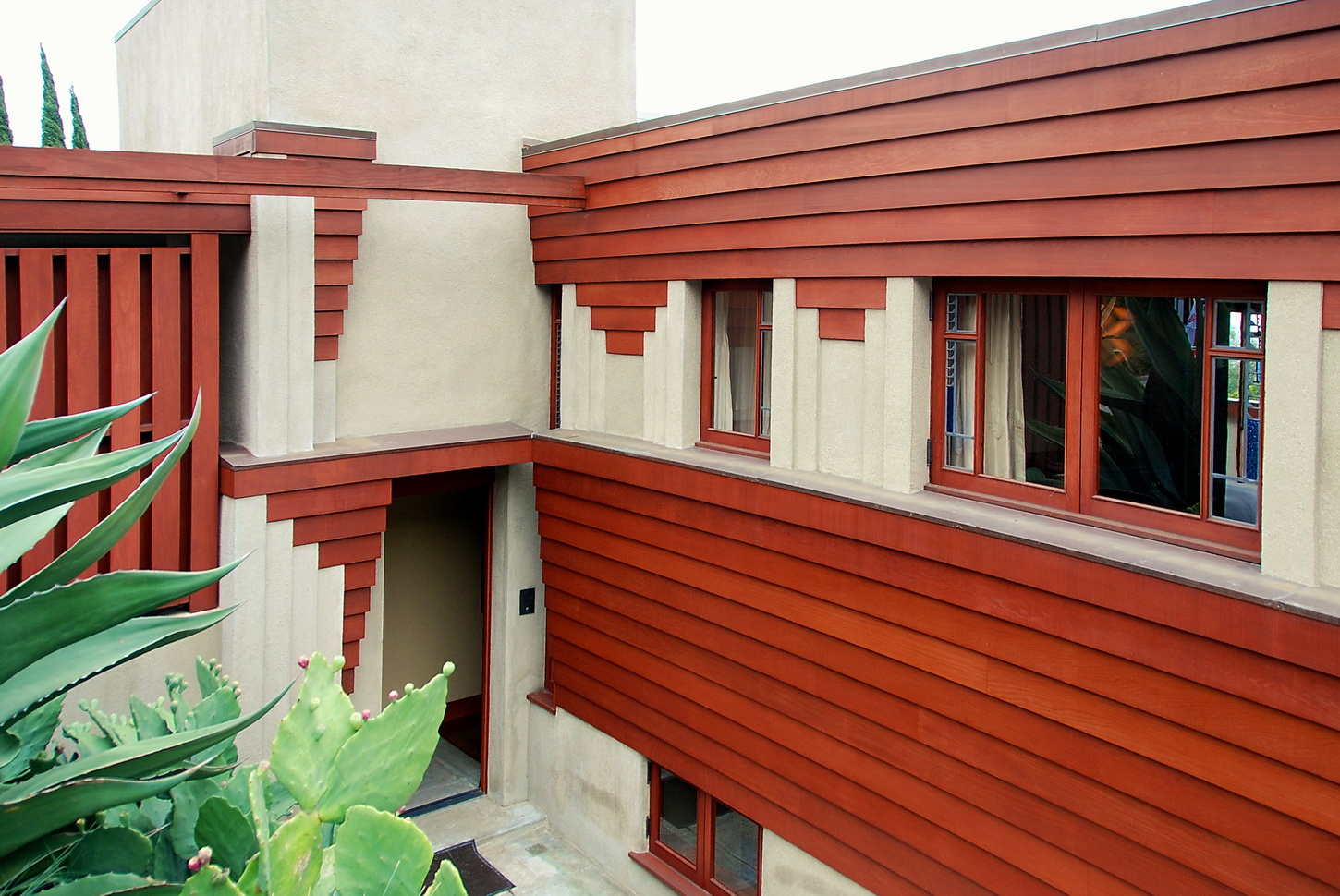 Today we are featuring the redwood clad "Taggart" house in Los Angeles.  The archotect was Frank Lloyd Wright's son Lloyd Wright who continued in his famous father's distinctive style.
Fixed to a hillside overlooking the Fern Dell Nature Center in the Los Feliz area, the Taggart House represents one of the earliest works by the son of Frank Lloyd Wright. The architectural home, built in 1922, is nothing short of eye-catching thanks to its stucco siding with delicate ribbed redwood. Adding to the visual aesthetic, intricate leaded glass hints at Mayan influences associated with many of Wright's later designs.
Inside, vaulted interiors and tiered construction give the 2,255-square-foot floor plan a voluminous feel, and the redwood finishes found on the exterior façade trickle through the interiors as detailed ceiling molding and trim. In all, the home has three bedrooms, three bathrooms, a formal dining room and an office. Outside, a stone walkway leads down to a private pool area amid landscaped grounds.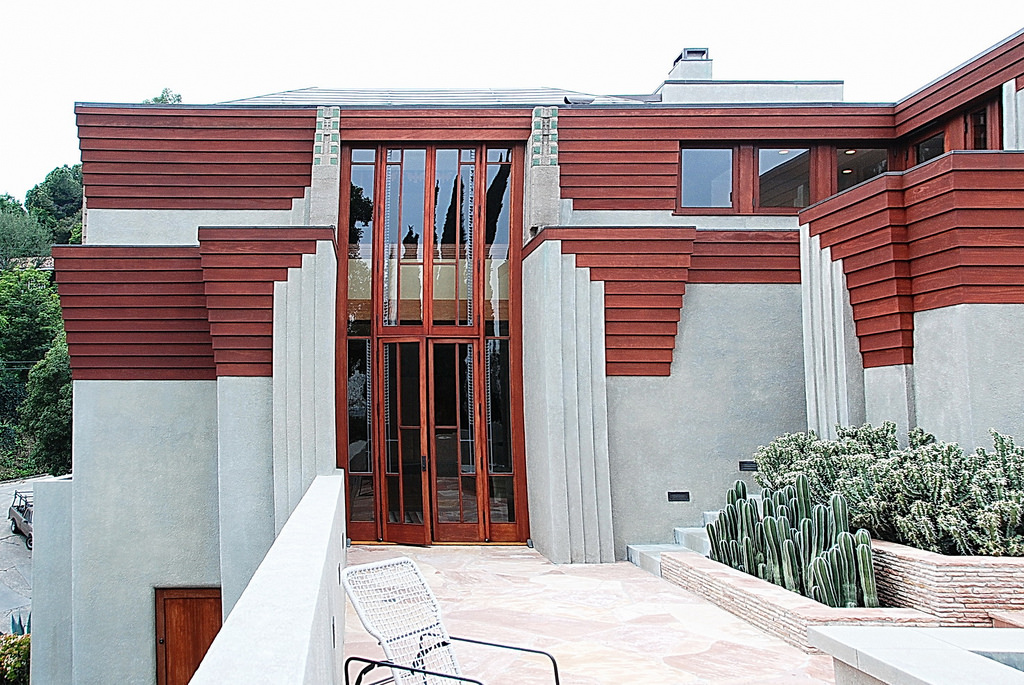 More pix of this fabulous home comong soon.